A good or bad gimmick can elevate or detract from a game, and the Zelda series is unique in that every single game has a distinct, unique gimmick associated with it that makes them ripe for examination! This week, we're diving in and discussing what's worked and what needed improvement over the years with Zelda gimmicks; Dual worlds are a favorite staple, but maybe stylus or motion controls weren't for everybody. Transforming via masks was likewise awesome, so why did transforming into a wolf fall flat? How can one multiplayer Zelda game have one of the best gimmicks in the series while another has the absolute worst?
All this is discussed in this box-of-gimmicks retrospective, PLUS, we hypothesize on what Breath of the Wild 2's gimmick might end up being; spoiler – it's a gimmick we've seen before! Come hang out with us!
Follow The Champions' Cast!
Twitter
Pledge to Receive the Spiteri Show!
Subscribe to The Champions' Cast!
Apple Podcasts x Podbean x Spotify x iTunes x Google Podcasts x iHeart Radio x PlayerFM
Grab The Champions' Cast Merch!
Official Zelda Dungeon Merch store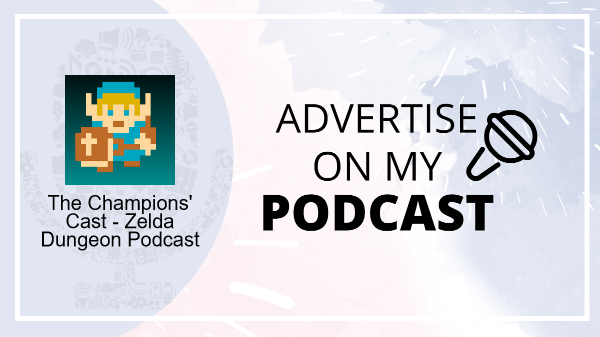 Sorted Under:
A Link Between Worlds
,
A Link to the Past
,
Breath of the Wild
,
Four Swords Adventures
,
Games
,
Link's Awakening
,
Majora's Mask
,
Ocarina of Time
,
Oracle of Ages
,
Oracle of Seasons
,
Original Content
,
Phantom Hourglass
,
Podcast
,
Skyward Sword
,
Slider
,
Spirit Tracks
,
Tears of the Kingdom
,
The Adventure of Link
,
The Legend of Zelda
,
The Minish Cap
,
The Wind Waker
,
The Zelda Cast
,
Tri Force Heroes
,
Twilight Princess
Tagged With: No tags were found for this entry.