There are plenty of things to love or hate about Breath of the Wild, but whatever your beefs and bouquets are with this monolith of a game, there is certainly something for everybody. Sure, us fans squabble over weapon durability, whether or not the weather is actually that big of a hindrance, or if horse travel is really worth it. But there's one thing that every Zelda fan agrees on: Hestu's Gift is a giant load of crap. Well… everyone, that is, except me, and I am going to do my best to convince you too!
The Legend of Zelda series is abundant with various side quests. Some have Link helping a villager find her lost cat. Others will have our hero finding hidden treasures. Others still involve Link shuttling a lost blacksmith back to his family. But my absolute favorites are the kind that have Link searching the world high and low for some type of collectible (and I bet they're your favorite, too!) Let's take a quick look at some of the many collectible side quests that entice fans across the platforms and see how they perfectly culminate into Breath of the Wild's Korok Hunting quest.
---
Heart Containers
Literally every Zelda game to date has its own version of the Heart Container side quest. Though they are not as abundant as our Korok Seeds, hunting down all 45 Pieces of Heart in Twilight Princess is still an enjoyable experience. Yes, the main reward is more health for Link, but the player is also rewarded with the sense of accomplishment. It is the feeling of finding out the answer to a puzzle or discovering a secret alcove in the desert. Sure, there are some annoying bits along the way — like any Piece of Heart that has you sinking countless rupees on ridiculous mini-game goals that only the elite can challenge — but I have personally enjoyed maxing out my Heart Containers in every Zelda game.
This is just like seeking out a Korok. Many of the seeds require Link to explore every beautiful detail of a region. Sometimes it is to find a rock teetering on a tiny ledge. Others are at the end of a long tunnel. Yes, there are some annoying ones as well, but that shouldn't subtract from the larger experience, the feelings of satisfaction and accomplishment. One thing is for sure: our hero does not simply find everything laying out in the open.
---
Enemy Drops
Enemies play an essential role in the Zelda franchise. It is no surprise then that they can also be upgraded into a full-fledged collectible. Some of these collectibles are on a small scale. Take, for example, the 10 Knight's Crests, taken from fallen Darknuts, required to unlock the Hurricane Spin in The Wind Waker. Or perhaps the 10 Big Poes Link must defeat, only to gain another empty bottle, in Ocarina of Time. These monsters, though predictable where they may be, still require some sense of exploration and immersing yourself in the world of Hyrule.
Twilight Princess then amps it up a bit with its own Poe Soul side quest. This quest has Link utilizing absolutely all of his equipment, physical abilities, and knowledge to scour Hyrule head to foot. Alone, one Poe Soul is useless (much like another, familiar small collectible), but found in bulk, yield great rewards. This again is just like the Korok Seeds. One seed alone has no benefit, but a collection grants a larger inventory, which, in fact, combats the durability problem everyone seems to squabble over. So why is it different from these other high number collectibles?
---
Gold Skulltulas

The earliest, and perhaps the most fun, example of enemy hunted collectibles comes from Ocarina of Time. Link gets a simple quest. Defeat 100 (yes, 100!) Gold Skulltulas and bring their tokens back for a reward, much like the Priceless Maracas quest given by Hestu. It is then up to the player to guide Link through an expansive landscape, which was the largest there had been so far. The game certainly did not help you, other than a mildly annoying shuffling sound. And yet the player is still expected to find 100 individual spiders all on their own. This parallel is already getting uncanny, but we can go deeper.
I can remember looking under every rock I came across. Sound familiar? Or rolling into every tree in sight. Ringing any bells yet? Or sometimes trying everything to get into some out of reach area. Ding, ding! We have a winner! And what was the reward? One tiny little token that, on its own, got me, well… absolutely nothing. But I had fun doing it because of the feelings of discovering completely new areas, places that I otherwise would have missed, and it gave me a whole different achievement than just defeating another Octorok. Now just replace those tokens with a seed because, as I'm sure you've noticed, those tokens did not really need to be held by enemies.
---
Open World Collectibles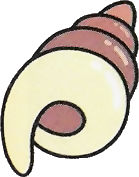 Zelda games have been hiding mystical objects on us for years (33 years to be exact…) Most of them most fans won't even bat an eye at. The earliest example comes from Link's Awakening in the form of Secret Seashells. There are only 23 locations at which to find these objects, but they span the entire map. They can be found in any order. Some sooner than others. And for a long time they seem to be useless. The only reward is to look for more. But then, at the end of the line you finally get your reward. Oh, how this already hearkens back to the Korok seeds, an assortment of puzzles to be completed in any order the player chooses, with no immediate benefit.
Skyward Sword has its own quest in the Gratitude Crystals. These are scattered across Skyloft, forcing Link to interact with its people and environments. This allows the player to really immerse themselves in the world and feel connected with its denizens, just like sifting through the numerous villages and townsfolk across Breath of the Wild's massive map.

Now take the Kinstones from The Minish Cap. Even though they are hidden far and wide, they are often revered as some of the best side quests. This is a quest that has 200 pieces to track down! The Oracle games likewise have their hidden rings, with 128 unique locations if you're getting them in each game separately. And yet, I know plenty of people who swear by them. All of these side quests have the same goal: explore the world and complete interesting challenges along the way. Again, I ask, how is this different than seeking Koroks?
---
Conclusion
So how does it all come together? These seemingly unique side quests all accomplish the same thing. Each has you wandering Hyrule, and interacting with its environment and its people. They make you think outside the box, challenging you to apply all the knowledge you've gained so far on your journey, and utilize your creative thinking. You are encouraged to explore tiny bits of the world you otherwise wouldn't notice. And over time, they make you realize that the reward isn't actually whatever you get in the end. It is about experiencing a sense of discovery, accomplishment, and adventure. Why do I love hunting Koroks? Because it offers that amazing feeling 900 times.
---
Matt Pederberg is on the Writing Team at Zelda Dungeon. He is passionate about Collectathons and thinks everyone needs to enjoy them to their fullest!
Sorted Under:
Breath of the Wild
,
Editorials
,
Editorials
,
Games
,
Link's Awakening
,
Ocarina of Time
,
Oracle of Ages
,
Oracle of Seasons
,
Original Content
,
Skyward Sword
,
Slider
,
The Minish Cap
,
The Wind Waker
,
Twilight Princess