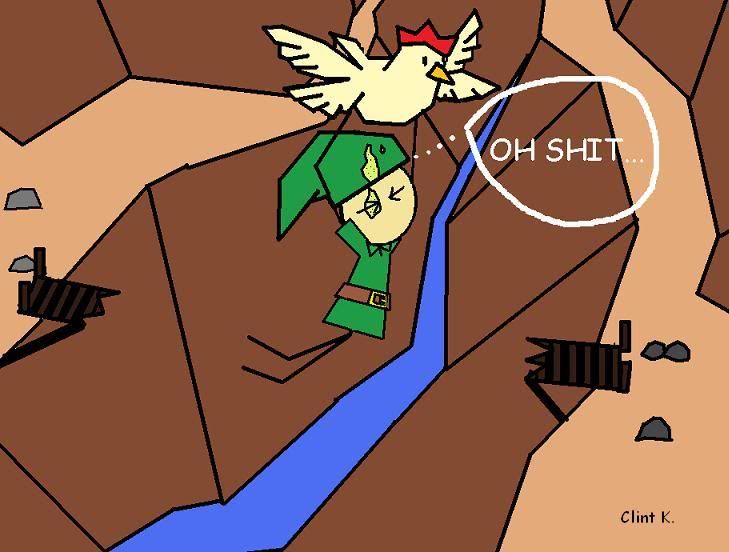 When you gotta go, you gotta go.
My apologies for the hiatus. I know we haven't had comics in a while (oh, "72 Hours Remain", how I miss you so…), but for the holiday season, I've gathered a silly bunch of mini-comics here starring Link and the never-ending anguish that is his quest. Thanks goes to Clint K. for his work on MS Paint and his laptop. Very hi-technical, I assure you.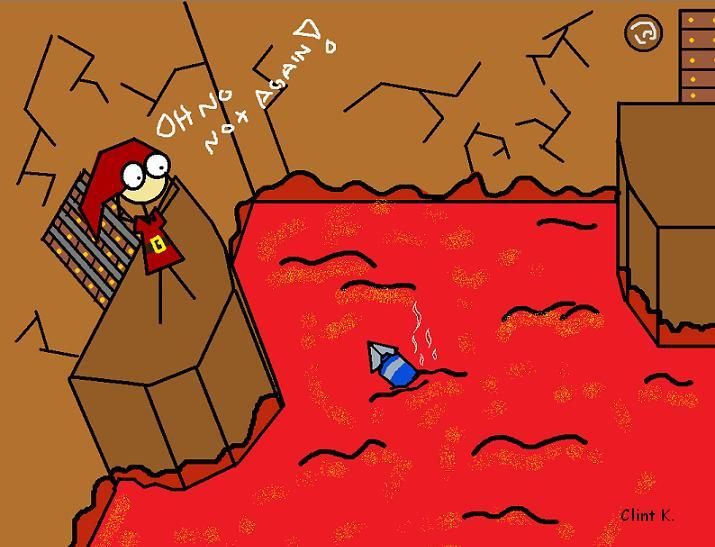 That's coming out of his paycheck.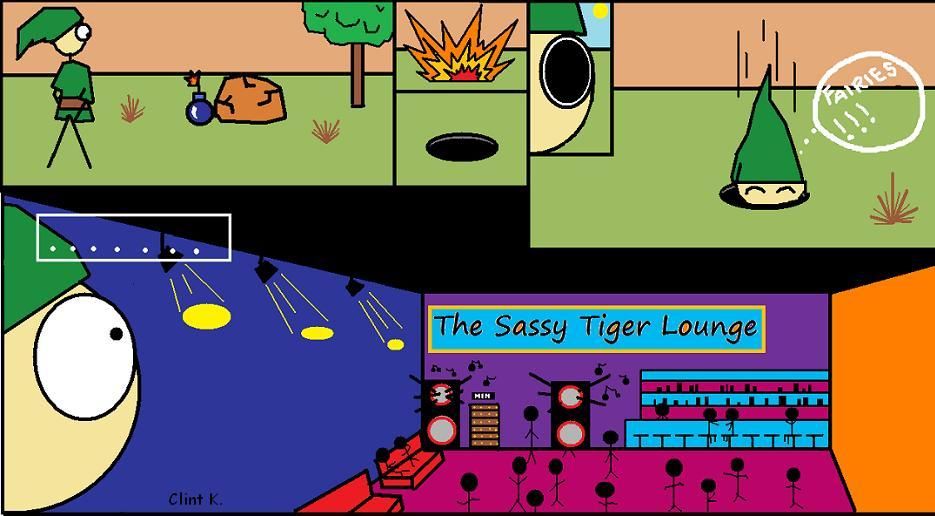 Wrong hole. Wrong fairies.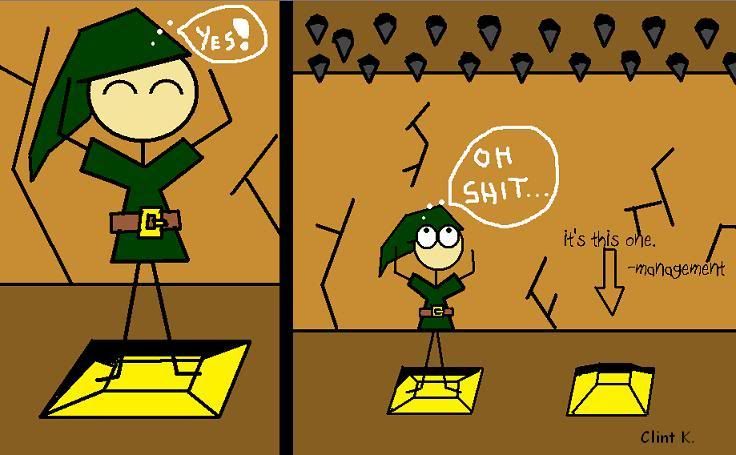 Look before you leap.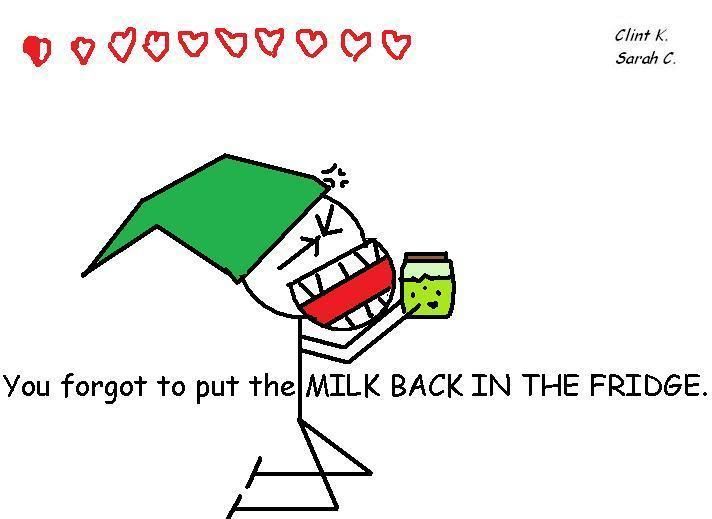 Roommates suck.
More to come from Clint as he's currently doodling up some more. In the meantime, I believe I have discovered a way to provide the Twilight Princess Dōjinshi to you more efficiently. Stay tuned, folks.
Tagged With: No tags were found for this entry.