We are answering a PLETHORA of fan questions, so with absolutely no time to waste, let's go over some of what we touch on this week. Other than Breath of the Wild 2, what's our biggest hope for Zelda in 2022? Why aren't the CD-i game included in Best Zelda Ever? What' the right balance between reveal and release? What Nintendo IP would we sacrifice to bring another IP back from the dead? What old Zelda bosses should make a comeback? Will there be a Breath of the Wild 3?
All this and so much more, PLUS, tune in next week when we detail our big plans for episode 200!
Follow The Champions' Cast!
Twitter
Subscribe to The Champions' Cast!
Apple Podcasts x Podbean x Spotify x iTunes x Google Podcasts x iHeart Radio x PlayerFM
Grab The Champions' Cast Merch!
Official Zelda Dungeon Merch store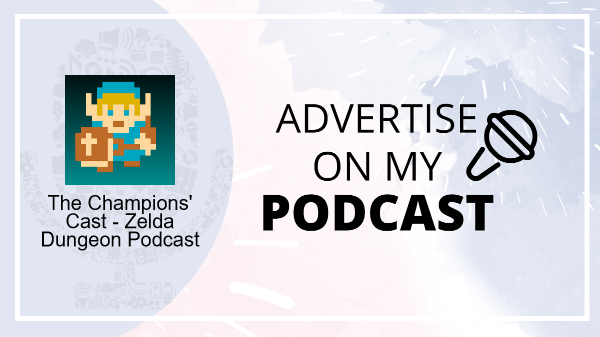 Tagged With: No tags were found for this entry.