Joined

Mar 29, 2011
Location
DERP DERP DERP.
'Ello again-- Sorry for another annoying revival, but it's better than wasting space with another thread, 'ey?
Well, sorry for not being so active; I'm trying to avoid spoilers;; And I'm horrible at doing that.
And sorry for not providing the Skyward Sword character studies. I seem to always draw the characters but I never know how to present it. I almost never finish anything I start to draw.
Well, I have returned with a character study!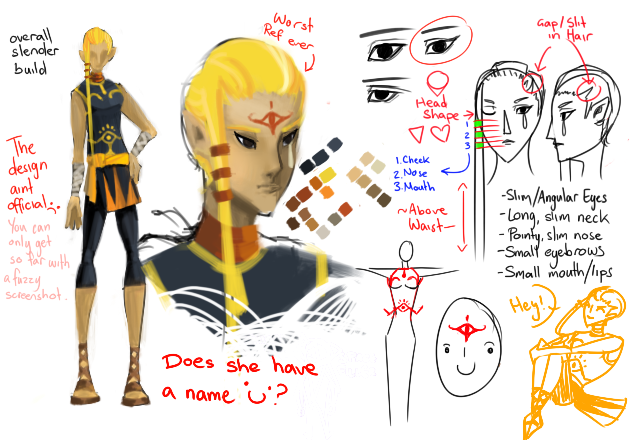 It's that mysterious Sheikah lady from the Trailer!
I dunno why either--
I hope you enjoy it--!!
On another note, I will be a tad more active on Zelda Informer starting
'Project Twilight Princess-2.0'
!! Check it out! Help is much appreciated since I have no idea what I'm doing!
Last edited: