I finally have some art to show! Yay! ^^ So, yeah, this is the thread where I MAKE YOU ALL LOOK AT MY ART, OR ELSE YOU WILL
DIE
!!!!
Just kidding! :xd:
So here's my first piece of artwork, colored and uncolored. Personally, I like the original version better.
(they're REALLY big... so I put em' in a spoiler tag.)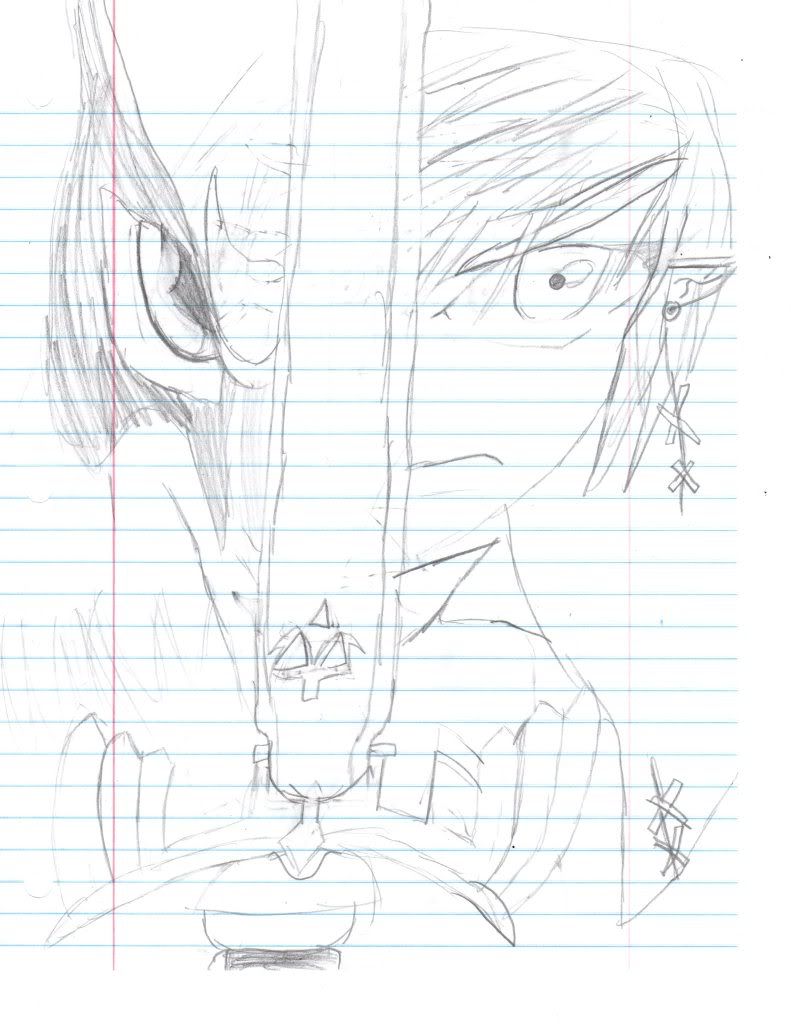 I told you the original un-colored version is better...
But anyways, like I said, you will die if you don't love those. :O
Ok, a special Zelda Future thread is in your future, including more artwork and blogs and stuff will be coming soon. But for now, BYE!!
~Linkanon