Joined

Dec 14, 2008
Location
Welcome back to our second tournament, held in honor of the confirmed Gen III remakes! This tournament is in the format of
6 v 6 singles
. The tournament is record matching for four preliminary rounds, with a single elimination break-out bracket consisting of the top four trainers in the tournament prelims. The first round of the preliminaries was randomly determined.
All battle videos must be posted by at least one of the participants, and all of them will be reviewed by me, the tournament manager. You may not use any other Pokemon other than the team you sent me for registration; this is to prevent trainers from looking at their opponent's battle videos, and then immediately counter-teaming them with obscure and niche Pokemon that otherwise wouldn't be used. You must also adhere to our official rules, posted in a sticky thread above. If you fail to comply with these rules, it is your opponent's privilege to automatically claim the victory if he/she has proof of the violation in the form of a battle video. A rematch may take place if your opponent agrees and allows it.
In the event of a disconnect, there are two scenarios: 1.) A "ragequit", where a trainer has clearly lost the battle and has decided to be a poor sport about it. In this scenario, the opponent will automatically claim victory will no tolerance of a rematch. 2.) A legitimate disconnect due to poor internet connection. In this scenario, a rematch may take place if your opponent agrees and allows it. The best way to not worry about this is to make sure your internet connection is stable while you perform the battle.
The prizes being offered are the following: Deoxys, Jirachi, and Rayquaza, with order of choosing being from first place to third place.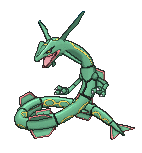 A Hidden Ability Eevee will also be given out to all trainers who successfully complete their four preliminary rounds.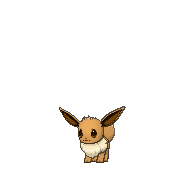 I sent all participants a PM asking for their registered Pokemon. Please note that
you will not be able to battle until you send me this registration
. If you did not respond to my PM at all, and did not contact me in any other form, I struck you from the tournament listing. If you wish to change this, please let me know ASAP.
Registered Trainers:
Stitch: 4768-8256-9702
Fig: 4425-1567-9137
Pendio: 4253-3471-3699
Gobli: 2981-6150-7153
PrincessNiki: 4554-0103-8741
Scarfed: 4141-3037-5794
Terminus: 2492-5035-4170
Vaati101: 1719-3162-4846
Sir Quaffler: 4141-3010-4866
JucieJ: 5370-0522-3919
Unconfirmed:
pkfroce: 3222-5872-0666
1.) Terminus vs Gobli
2.) Pendio vs PrincessNiki
3.) Stitch vs pkfroce
4.) Vaati101 vs Fig
5.) SirQuaffler vs Scarfed
You will have until
August 1st
to complete round one. Round two will begin as soon as round one is finished, otherwise.
Last edited: